The new Meow Wolf in Denver, called Convergence Station, recently opened and is not to be missed. If you are traveling to Colorado, Meow Wolf should be on the shortlist of attractions you see. Below is everything you need to know, including what the heck Meow Wolf is, how Convergence Station compares to the other Meow Wolf exhibitions, what to expect on your visit, the Convergence Station storyline, taking kids to Meow Wolf, COVID protocols, parking options, and ticket information.
Quirky & Cool, Kids & Family
Visiting a popular art museum is touristy. Immersing yourself in experiential art is touristish.
My friend and co-worker, Cheryl, and I played hooky from work to make sure we went within the opening week. We bought tickets several weeks early, but the opportunity to go on a weekend was long gone. I am a geek for Meow Wolf, and Cheryl was a first-timer with very little information about what I had talked her into doing. (What a trooper.)
Trying to describe Meow Wolf is difficult to put into words, but let me give it a try. As I mentioned in my article about the Santa Fe Meow Wolf, at its core, Meow Wolf is an art museum. Personally, I am not a fan of art museums and find them boring… and Meow Wolf is anything but boring. So, to be more specific, I would say if you took an art museum, children's discovery museum, carnival funhouse, Burning Man festival, escape room, comedy show, sociology experiment, theme park, and sci-fi movie, added a dose of psychedelic mushrooms, and pureed them all together in a cosmic blender… you would have Meow Wolf! 
At Meow Wolf exhibitions, you are invited to explore in any way you want and in any way that makes sense to you. There are no maps, no informational signs, no tour guides, no brochures, and no online descriptions. You walk in, and it is all a mystery, and there is no "right" way to visit. You can start where you want and go in any order. If you want to have a seat on an unusual bench and just… watch… you can. If you want to go deep into the storyline and solve the mysteries… you can. (But this would likely take several visits.) If you want to treat it like a Selfie Museum (yes, that's a thing) and just take cool pictures… you can. If you want to climb on things and slide and crawl and touch and interact… you can. (I would like to point out here that over 90% of Meow Wolf is wheelchair accessible. Even though it may seem that you have to crawl through a weird tunnel to get to the next room, there is almost always another way to access it for those who are unable to experience it in that way. In fact, a couple of installations in Convergence Station are centered on a theme of ADA accessibility.)
Each of the Meow Wolf exhibitions has a storyline. They all start with something pretty familiar to us mere mortals but then have portals to the very unfamiliar, unusual, and weird. The "familiar" is a house in Santa Fe's House of Eternal Return. In Las Vegas's Omega Mart, the "familiar" is a grocery store. In Denver's Convergence Station, the "familiar" is a transit station. From there, the non-linear storylines are complex and detailed, and it can take a lot of digging to fully understand them. Or not. The choice is yours. But, I consider the storyline an additional piece of immersive art that Meow Wolf has to offer. 

Meow Wolf exhibitions are so large, and the layout is almost maze-like, that it is hard to see everything. My second time at the Meow Wolf in Santa Fe, I found an entire wing of the building I never had discovered the first time. This time, at Meow Wolf Denver, Cheryl and I went through methodically to ensure we wouldn't miss anything, but I already see photos online of things we missed. They also periodically update some art installations, so there are new things to experience, and the exhibitions don't get stale. 
For the complete history of how Meow Wolf came to be, I highly recommend clicking here to watch the documentary  Meow Wolf: Origin Story on Amazon Prime.
If you took an art museum, children's discovery museum, carnival fun house, Burning Man festival, escape room, comedy show, sociology experiment, theme park, and sci-fi movie, added a dose of psychedelic mushrooms, and pureed them all together in a cosmic blender… you would have Meow Wolf!
What is the storyline of Convergence Station?
The Quantum Department of Transportation ("QDOT") developed a Transmonic Rift Access Mechanism ("TRAM") that will transport people from Earth to various universes. On the Kaleidoscope ride at Denver's Elitch Gardens theme park, you are traveling on the TRAM. 
Now, picture this if you will… four alien universes collided in a cosmic event. "Memories, backstories, and personas" were scattered during this event. So, QDOT developed a TRAM that takes people to the convergence of these four universes. In fact, Meow Wolf touts that Convergence Station is "the Earth's first multiversal transit system." (I'm pretty sure there are folks in New Mexico who would disagree.)
The newly collided universe convergence developed a banking system that uses scattered memories (or "mems") as currency. (Say what??) So, these memories can be collected and returned to their rightful owner or kept and adopted by the client. Through mems, you learn more about the story, uncover theories about how the convergence happened and why, and collect clues to solve a mystery about four women who disappeared during the convergence.
… or you can walk through Convergence Station without knowing or caring about this storyline at all and still absolutely get your money's worth.
What is a QPASS, Do I Need to Buy One, and How Do I Boop?
As a visitor to Convergence Station, you can pick up a QPASS card at the transit station's information counter, which is your ATM card to collect "mems" throughout the exhibition, and view or exchange them at the ATM kiosks throughout the building, or at home on their website. 
The QPASS looks like a credit card and costs $3.00 to purchase from the Information Counter on the first floor. It is an optional purchase to enhance your visit to Convergence Station. It is necessary if you are interested in going deeper into the storyline of the exhibition, as there are interactive computer screens throughout the museum that require the RFID chip in the QPASS card to access. 
On this first visit, I was so excited to get into the exhibition that I blew past the Information counter straight to the elevator to board the TRAM to "C Street." When Cheryl and I got to C Street and found our first information computer. We tried pressing buttons and pressing the screen and kept getting a message to "Boop the screen." What's a "boop"? We pressed the screen, swiped, flicked, and God bless Cheryl, who even tried to boop the screen with her elbow. We got frustrated and walked away. Another person went over and immediately booped the screen with their QPASS, and all of a sudden, they had access to screens of information, mems, videos, and other interactive content. 
Sometimes we would watch over someone's shoulder to see what they were learning or getting out of their Boops. Then we realized it was an entirely different rabbit hole to go down, and one that would require our complete attention and not just reading over the shoulders of someone else's experience.
Ultimately, we were having too much fun and getting so much out of our time we never felt the need to interrupt our experience by going all the way back to the lobby to buy a QPASS. There are also plenty of computers, and things to interact with that don't require a QPASS.
As we were leaving, we stopped by the Information Counter to speak with the staff member about the QPASS. We learned that it doesn't actually change the exhibits in any way or provide access to anything that non-QPASS-holders have (we had wondered this), and he said that only one is needed per group or family. He also said that it can be kept and reused at all future visits once one is purchased. We told him we felt silly for bypassing the Information Counter on the way in. He said that he actually thinks it is better and less distracting to skip the QPASS on the first visit to just experience the art and then dig deeper on the second visit with the storyline. So, that is my advice to you as well. And, since the whole thing took us 2.5 hours without a QPASS, you can count on it taking even longer with one.
What to Expect when Visiting Meow Wolf Denver
Prepare for things to be weird, confusing, bizarre, misunderstood…. And loving it! My friend and I ran into a young woman on "C Street" who stopped us and said, "Excuse me, but can you tell me… what is this? I feel like I'm missing something. Are we supposed to be… interacting with the art? Where?" Bless her heart. She was standing in the art. She looked so confused and unprepared for what Meow Wolf was.
My first time going to Meow Wolf Santa Fe, I was well-prepared; I read about the House of Eternal Return for years and watched YouTube videos of people's trips inside. Even knowing what to expect my first time, it was still mind-blowing and overwhelming… in the best possible ways. Since then, I have enjoyed accompanying first-timers to watch them react and explore. 
The young woman on C Street had not researched and had no experienced "guide." But, I ran into her again about an hour later, in an exhibit far from C Street, and she was having a great time and was very childlike as she darted between the exhibits. It appeared she got it figured out: once you realize it's supposed to be unlike anything you've ever done before, then it all starts to, ironically, make sense.
How Does Convergence Station Compare to House of Eternal Return?
At 90,000 square feet, Convergence Station is significantly larger than House of Eternal Return, at 20,000 square feet. The art style is very similar in both: Of the more than 300 artists who worked on Meow Wolf Denver, 110 were local artists, and the rest were already part of the Meow Wolf brand. There are also little Easter eggs from House of Eternal Return and Omega Mart inside Convergence Station, which is fun for people who have been to the others.
If I had to choose, I would say that I prefer House of Eternal Return. This is partly because it was my first, and nothing compares to the complete and total bizarreness of the first visit to Meow Wolf. I also liked that at House of Eternal Return, you would pop in and out of the other "world" and into a totally normal, mundane house. (Like in Las Vegas, you are popping in and out of a different "world" and a mundane grocery store.) I found that jolting back-to-normal vibe was very fun and cool. You would push through a wall in the weird universe and realize you are coming through the fireplace in the mundane house's living room. However, at Convergence Station, once you left the lobby transit station, you were in the weird universe for the rest of your visit. (Except for the stark-white, boring, transit-center bathrooms scattered throughout that felt jarring and out of place in the craziness of Meow Wolf and kind of gave a similar jolt.) 
As far as the storylines go, I also prefer the House of Eternal Return because it felt more like a Stranger Things storyline of "weird things happening to a normal family" instead of just a whole weird, unrelatable converged universe. 
With that said, if Convergence Station is going to be your first Meow Wolf experience, there's a good chance it will be your favorite. As I mentioned, Cheryl didn't really know what she was getting into and thought she was just going as a personal favor. She ended up loving it, and it exceeded her expectations in every way. Even though it wasn't my favorite of the two, I already have tickets to return with the rest of the family and can't wait to start digging into the storyline. Convergence Station is only an hour away from my house, and I imagine I will visit once a year at least.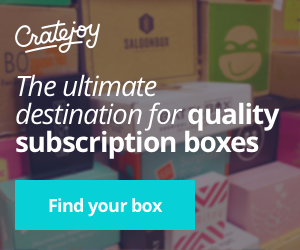 Is Meow Wolf Denver Appropriate for Kids?
Absolutely. Meow Wolf is appropriate for everyone. The storyline will probably be missed by younger kids (and even some adults), but they will be excited and delighted by the art, lights, sounds, and interactivity.
Some pieces of art are designed to be creepy or weird or even gross, but nothing is meant to be outright scary. But, really young kids might find some things scary anyway, but not in a haunted-house-way. To give a couple of examples, there are art installations that look like aliens, there are gigantic jellyfish, and a spinning dryer full of human teeth. There is also a maze of mirrors that is hard to decipher who is real and who is a reflection; I could see how that could be frightening to a preschooler who got separated in the maze from parents.
Sometimes there are words or political statements that some parents might find inappropriate for their kids, usually in the form of small stickers or magnets in an otherwise very busy display. They would be hard for a young child to pick out, and it would be a non-issue for a child not of reading age.
What are the COVID Precautions at Meow Wolf, and are they Sufficient?
Several things are done at Meow Wolf to protect public health during the COVID pandemic. I was able to see these changes first hand at the Meow Wolf Santa Fe. (Click here for my article about whether Meow Wolf is still worth visiting during COVID.) However, Meow Wolf Denver was in the pandemic for half of its construction, so I believe that they could design the art installation around COVID or future pandemics. If there were plans that they had to scrap because of the pandemic, we would never know about them.
First, there is a requirement that all guests over the age of four wear a mask, regardless of vaccination status. The mask must cover the nose and mouth at all times, and they will not accept any mask that the CDC does not recommend (gaiters, bandanas, valved masks, etc.) They will provide a mask to those who need them.
Second, the QPASS that is available for purchase uses RFID technology to activate several computers that tell more parts of the story. Using your own card to activate these screens cuts down on the computer's germ-spreading buttons, so that's clever.
Third, everyone waits in line outside when you are waiting for your turn to enter Convergence Station. The ticket counter also has a temporary outside space. So, if it's winter and snowing, be prepared to wait outside for a while for your turn. (And they request you show up 15 to 20 minutes before your assigned time.) The Meow Wolf in Santa Fe also started doing this during COVID. Before COVID, you could walk right inside, wait in line, purchase same-day tickets and go right in, with no advanced reservations.
However, like any public space, or perhaps more so, people are still touching a *lot* of surfaces. Think doorknobs, stairway railings, and interactive pieces of art. Meow prides itself on allowing people to interact with the art in any way they choose, so you are encouraged to touch it, play with it, and interact with it. That's a lot of fingers touching the objects. I don't really think it would be possible to just "look with your eyes"… at Meow Wolf, you also "look with your hands." There are stands with hand sanitizer strategically placed throughout the building. However, if you have COVID concerns or are immunocompromised in any way, you might want to save Meow Wolf for some other time.
To attend an event at the Meow Wolf concert hall, the Perplexiplex, they required attendees to be fully vaccinated and show proof of vaccination. Those unable to get vaccinated can submit documentation of a negative test result from a rapid COVID test taken within 6 hours of showtime or a PCR COVID test taken within 48 hours of showtime.
A couple days after my visit, I got an email from Meow Wolf to take a survey about my experience. It asked a couple of questions about whether I thought Meow Wolf was taking COVID seriously and making all efforts possible to reduce transmission. I do believe Meow Wolf is doing everything possible under the circumstances.

How Long Does it Take to Go through Meow Wolf Denver?
The Meow Wolf website states that most people go through the museum in 90 minutes, but give yourself three hours. It took me about 2.5 hours, without the story, plus thirty minutes to enjoy a lavender-flavored latte. (Way more delicious than it sounds.) If you plan to do the QPASS on your first visit, you may want to give yourself even more time than that.
Meow Wolf Denver Location and Parking
Meow Wolf Denver is located at 1338 1st Street, Denver, Colorado 80204. This is at exit 211 of I-25, near the Empower Field at Mile High. (The Broncos football stadium.) 
Meow Wolf has its own relatively small parking lot on the north side of the building with $10 parking. There is additional parking on the south side of the building for $10. Both of these parking lots are not available on days that there are football games at Empower Field at Mile High. If parking is not possible near Meow Wolf, your other option is the 5th Street Parking Lot at 650 Walnut Street for $5.75 per day.
Meow Wolf Denver Hours
Meow Wolf opens at 10:00 am every day, and closes at 10:00 pm Sunday through Thursday, and 12:00 am (midnight) on Friday and Saturday. The Perplexiplex concert venue at Meow Wolf hosts events on some weekends and is open until 2:00 am.
How to Get Meow Wolf Denver Tickets
Tickets to Meow Wolf can be purchased through the website by clicking here.
Tickets are $35 for all Colorado residents, $45 for non-residents, and $40 for non-resident seniors, children, and military.
When you buy tickets, you are assigned an entrance time, but you are welcome to stay as long as you want to. Because of COVID, each time slot has limited ticket availability, and those tickets are sold out on the weekends for the next several weeks. Plan to go during the week, or book your tickets far in advance.
Touristish is reader-supported. When you buy through links on this site, I may earn an affiliate commission at no additional cost to you. I only recommend lodging and products I would use myself, and all opinions expressed here are my own.
Subscribe

&

Never Miss an Article!
I'll let you know as new travel ideas surface to help you be merely Touristish in your travels.
I won't spam you – who's got time for that? Not you and not me! You can unsubscribe anytime.