If you have ever wanted to stay overnight in one of the ghost towns of the American West, look no further than St. Elmo, Colorado. This gold mining town of the 1800s has had more than 40 buildings preserved, and there is a delightful Bed and Breakfast you can stay in to have the place to yourself.
Lodging, Quirky & Cool, Couples
As a touristish gal, I am always looking for the most unusual, unknown, or off-the-beaten-path places to visit and stay. I once had the inspiration to stay overnight in a ghost town. After extensive research, I found the Ghost Town Guest House of St. Elmo, Colorado. My husband celebrated a milestone birthday this year, and I decided treating him to this unique stay would be a memorable way to celebrate. Because I'm a pretty awesome wife like that.
Visiting a popular ghost town during daylight hours is touristy. Spending the night is touristish.
The Ghost Town of St. Elmo
The ghost town of St. Elmo is one of America's best-preserved ghost towns. It was a booming gold mining town in the late 1800s, topping out at 2,000 residents in 1881. In 1926, when the mines had run dry, the train company pulled up the tracks, and most of the last remaining residents also left.
43 buildings in Saint Elmo have been preserved, including a mercantile, a saloon, Town Hall and the jail, the schoolhouse, and multiple homes. There are currently only six full-time residents in St. Elmo, but the town can see up to 2,000 tourists a day in the summer.
**Click here to read my article about things to do on your visit to St. Elmo.**
The Ghost Town Guest House
The Ghost Town Guest House is not one of the original buildings of St. Elmo. It was all built, by hand, by the owners, Chuck Cole and Sharon Glidden-Cole, over a period of 10 years. Chuck used all reclaimed materials to build the three-story bed and breakfast. It blends perfectly into the architecture of St. Elmo's time. I saw multiple tourists taking pictures of the beautiful guest house, thinking it was 150 years old. In actuality, Chuck finished building this home in 2007. 
There are three guest rooms in the guest house, each with its own bathroom, claw-foot bathtub, gas log stove, queen-sized bed, and sitting area. There is also an overflow family room available for larger families.
Connecting the three bedrooms on the top floor is a TV room and a kitchenette. There's a stocked cookie jar, a basket of snacks, and a coffee carafe every morning. There is an option to watch a 30-minute video about the rise and fall of St. Elmo that is well worth taking the time to watch. It will make you appreciate the area so much more.
On the middle floor of the guest house, there is a large living room with a fireplace, piano, and ample board games and puzzles. (Jason and I spent an embarrassing amount of time playing an ultra-competitive round of Colorduko while it was raining outside.) And, the bottom floor is the gift shop, dining room, and kitchen. (From the kitchen, Sharon and Chuck access their quarters.) There are two large outdoor patio areas and plenty of places to make yourself at home.
Colorduko is like Sudoku… now on my Amazon wish list!

The bottom level was the dining room, the kitchen, a small gift shop, and I believe the owners' quarters were tucked behind and above the kitchen, out of view. The dining room was heated by an antique wood-burning stove. The table settings were a work of art and different for each meal. (Literally a work of art… one of the table settings featured an adorable clay armadillo that Sharon's daughter made in elementary school!)
The kitchen had black and white tile, Fiesta tableware in every color on display, and countertops made of repurposed antique chalkboard slate. It was nice to chat in the kitchen with Sharon and Chuck while dinner was being prepared. They had lots of stories and photos to share.
Our Guest Room
We stayed in the Gold Queen room, named after the Gold Queen Company that mined the surrounding mountains "back in the day." There were historical photos and investor recruitment posters around the room that were really interesting to read. The room is tastefully decorated with a queen-sized bed, a sitting area with two soft chairs and a gas fireplace, and a private bathroom with a claw-foot tub and separate shower. My favorite view of St. Elmo was from a corner desk with windows overlooking all of Main Street.
The Innkeepers and Service
Sharon and Chuck are the perfect hosts. Sharon warmly greeted us and seemed to remember every detail of our email exchanges over the previous months. This made us feel like we weren't just another reservation number. She gave us a fun tour of the Guest House, peppered with cutesy facts about its construction. My favorite was the story about the wood shelving made from reclaimed football bleacher seats that required removing an enormous amount of bubble gum from the under-side of each piece.
Sharon provided an afternoon snack tray of meats, olives, nuts, crackers, and cheeses and showed us where to help ourselves to other snacks and drinks. Dinner was served right on time, and over dessert and coffee, Chuck regaled us with highly entertaining stories. We learned about what life in St. Elmo was like, the adventures of stuck snowmobiles, hilarious celebrity encounters in Aspen, his and Sharon's love story, and so much more. His stories were funny, engaging, touching, and we could have listened to him talk for hours.
I'm convinced Sharon is the hardest working woman in the village: up early to provide coffee on the top floor to the guests, then making breakfast for at least three couples, breakfast clean-up, packing sack-lunches for those who ordered them, spending the afternoon working on reservations, email communications and taxes, then preparing the afternoon snack, starting dinner, setting the beautiful table again, cleaning up from dinner, and waking up to do it all over again the next day. And of course, when the guests leave, cleaning and turning over the rooms for the next guests. It certainly keeps her young! From what I gather, Chuck's days are spent running errands, building maintenance, helping the community build wildfire suppression solutions, entertaining guests, and jumping in to help with some meal prep. They certainly have their hands full, and it's no wonder they take off more than half the year to rally for the following year.
The family-style meals were delicious and filling. Dinner one night was an entree of Chicken Piccata and pasta, served with warm bread and salad. Dessert was a perfectly rich German Chocolate cake and decaf coffee. Breakfast started with a strawberries-and-cream parfait, followed by an egg casserole, bacon, a homemade cinnamon roll, and plenty of coffee to get the day started.
Sharon and Chuck were such a delight that it was hard to say goodbye, as they had come to feel like good friends over the course of three days. Even if we couldn't snag a coveted reservation, we would definitely swing by to say hi next time we are in the area.
Activities in St. Elmo
While we stayed at the Ghost Town Guest House, we loved the luxury of being able to get up early and walk the streets of the town before the hordes of tourists arrived. We literally had the town to ourselves, and it was peaceful and beautiful. ** Click here to read more about the town of St. Elmo and what there is to do and see there. **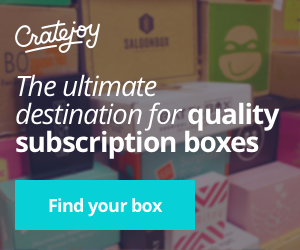 Making Reservations for the Ghost Town Guest House
The Guest House is not listed on any online booking platforms, so get your checkbook ready! Head to their website at https://www.ghosttownguesthouse.com/, and you will see that reservations are made by phone or email, and a deposit needs to be mailed to hold your spot. I assure you this is legitimate and actually quite charming.
You need to book early! There are only three guest rooms in the Ghost Town Guest House, plus a family overflow room if required. I mention this because they are only open from the end of Spring until the first weekend of October, so those rooms do book quickly. I tried once before to stay at the Ghost Town Guest House but waited too long to make my reservation and had to wait two more years before I finally got the opportunity. 

Touristish is reader-supported. When you buy through links on this site, I may earn an affiliate commission at no additional cost to you. I only recommend lodging and products I would use myself, and all opinions expressed here are my own.
Subscribe

&

Never Miss an Article!
I'll let you know as new travel ideas surface to help you be merely Touristish in your travels.
I won't spam you – who's got time for that? Not you and not me! You can unsubscribe anytime.