The Greek island of Santorini is one of the most beautiful islands in Europe, if not the world. With its white-washed buildings, cliff-side cave houses, ancient windmills, and blue-domed churches, this unique island is one of the easiest to recognize from photos. The rise of tourism in recent years to the point of overtourism is making it harder to avoid Santorini crowds when traveling. But I have found the small village of Finikia to be the best way to get off-the-beaten-path of Santorini.
When planning my recent trip to Greece, I knew that Santorini needed to be on the itinerary. This bucket-list destination was just a must-see if I was traveling all the way across the globe. But, with over-tourism becoming a real problem in Santorini, I needed to find a way to enjoy this unique island by merely being touristish, knowing that the touristy travelers stay in Oia. I found that Finikia would give that Cycladic cave house experience with a local feel, just a few minutes walk from the Instagram hub of Oia, but without the crowds. It was the best of both worlds. Read on to find out why and my lodging recommendation.
Staying in the over-crowded, sunset Mecca of Oia is touristy. Staying just a scenic 20-minute walk away in Finikia is touristish.
A Better Alternative to Oia: The Village of Finikia
The village of Finikia is on the caldera-side of Santorini island, directly east of Oia. This pedestrian village still maintains its well-preserved, authentic architecture. Unlike Santorini, Finikia is quiet, affordable, and feels very local. There seem to be more locals than tourists in Finikia, whereas Oia has more tourists and foreign workers than locals. 
We chose to stay in Finikia because it is only about a 25-minute walk to the heart of Oia. This meant that we could enjoy Oia on our own terms, and when the crowds at sunset immersed the village in an ocean of selfie-sticks (click here to see how insane those crowds are), we could leave… literally just walk away. Or when we were tired of dodging Instagram model hopefuls who were blocking entire footpaths while they obtained their perfect picture, we could leave. Or, when we became utterly disgusted by tourists who were blatantly disregarding "No Trespassing" signs so that they could climb on the roofs of private homes for that perfect photo, we could take no part in that and leave. (Seriously… please stop being so rude. You're an embarrassment to all tourists. Even the touristish ones.)
Seriously… please stop being so rude. You're an embarrassment to all tourists. Even the touristish ones.
Finikia, itself, is a quiet, sleepy village. You will find friendly locals going about their day… grocery shopping, doing laundry and tending gardens. The pedestrian footpaths and white-washed buildings give the same appearance as Oia, just without some of the iconic blue-domed structures. The village has three tavernas for dining, a beautiful church, and a supermarket. (Don't let the word "supermarket" confuse you. For Americans picturing a Super Walmart, this is actually quite the opposite. It's more like a building the size of a house's garage that sells food, souvenirs, clothes, toys, liquor, hardware supplies, and beauty supplies, stacked up, floor to ceiling, under one small roof.)
We wandered around the paths of Finikia for quite some time, enjoying the peace and quiet. We enjoyed a lunch at Krinaki made up entirely of dessert, with a side of mushroom and cheese skewers in a honey carob sauce. The server looked at us like we were crazy and had a good laugh, but after a week in Crete, where dessert is always gifted by the taverna, it was a treat to have a variety to choose from! Besides, we are grown-ups and can have dessert all day if we want to.
Finikia's temperature in the summer is cooler than Oia, as well. Oia is located on the caldera cliff, so breezes are only coming from one direction. Finikia is positioned at the top of the caldera ridge, allowing for a much-needed cross-breeze. We were in Greece in early August, and the sun beat down and reflected off the white buildings and pathways, causing the temperature to exceed 100-degrees-Fahrenheit so the Finikia breeze made a real difference.
Finikia will give you that Cycladic cave house experience with a local feel, just a few minutes' walk from the Instagram hub of Oia. It's the best of both worlds.
Finikia will give you that Cycladic cave house experience with a local feel, just a few minutes walk from the Instagram hub of Oia. It's the best of both worlds.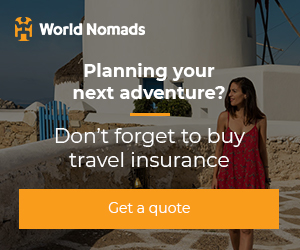 What are Greek Cycladic Cave Houses?
The cluster of Greek islands in the Aegean Sea located between Athens and Crete is known as the Cyclades. There are 200 islands in the Cyclades, and this group of islands forms a circle around the sacred island of Delos, thus giving it the name "Cyclades."
Cycladic architecture is distinguished by white-washed walls, flat roofs, and cube shapes. The walls are made of natural materials and are thick enough to provide the same cooling and heating effects as caves, and the white paint reflects the sun's rays. Theoretically, heating or cooling is not needed with cave houses. Perhaps I'm a wuss, but in Santorini in August, cave house or not, girlfriend wants an air conditioner.
In some areas, the houses are dug out and built directly into the hill or cliff side to further protect them from the hot sun. Building a cave house was the cheapest way to construct a home and required the fewest materials. These cave houses, or houses styled similarly, have become a popular, unique lodging option in Santorini.
Lodging Recommendation for Finikia: Bonora Country Houses
When we stayed in Finikia, we were looking for that Cycladic Cave House feel, and chose the Bonora Country Houses. Bonora is right on the edge of the village, nearest to the Finikia parking lot and the town of Oia. Even though the town is located on the caldera side of the island, we could easily see all the way across the island to the other shore from the property.
I had messaged the hosts a few times and found them to be very responsive. They even offered to arrange a transport from the ferry port to the property for us. The transportation van left us in Finikia's one parking lot, told us the general direction of our Airbnb, but told us not to try to find it ourselves. He said to wait in the shade of the olive tree for our host to come get us. Within 5 minutes, one of the delightful hosts, Lamprini, led us to our place and helped with our luggage. Along the way, she pointed out the best route to walk to Oia, and she pointed out their supermarket.
Our room was large and divided into three "caves." The main entrance led into a living room with a television, and in the back was a bedroom separated off with a divider wall. The next cave to the left had a kitchen, complete with a refrigerator, stove, toaster oven, coffee maker, and enough snacks provided for breakfast. And the third and smallest cave was the bathroom and shower. This suite was beautifully decorated in Mediterranean colors. And, because we traveled during the COVID pandemic, it was thoughtful that the hosts had a basket of masks, antibacterial wipes, and a business card in English for a 24-hour on-call doctor located nearby.
Outside of the room was a large, shared courtyard and gardens. There were tables and outside eating areas, lounge chairs, and beautifully tended plants and gardens. My husband, Jason, is a gardening geek, so he enthusiastically went around taking pictures of the plants to churn through his plant identification app since we don't see plants like those in Colorado. Our favorite spot at the property was under the shade of an olive tree with a second perfectly bent olive tree for a footrest. We could see all the way to the ocean on the far side of the island from there, and it was cool and breezy and, well, wonderful.
On one of our days staying at this property, we opted to hang around the property most of the day. We were nearing the end of a long, action-filled trip, and had experienced the chaos and stimulation of Oia from the day before, and really just wanted to stick around Finikia. We mostly hung around the peaceful paradise of Bonora, having determined this was our favorite lodging of the entire trip. Sometimes we would wander the village or make trips to the supermarket. (Read: We were out of Greek beer and cookies.) And then, when it became too hot, we would retreat back to the air-conditioned room. All day, we kept making plans for an excursion later in the day, but later in the day would come, and we were like… nah. Finikia and Bonora had everything we needed.
Advice on Dining in Finikia
We ran into a problem on our first night in Finikia: We watched the sunset from Oia (not recommended), and on our walk back, we passed several restaurants, but really had our heart set on eating in Finikia… it was just quieter, less chaotic, slightly less expensive, and much closer to "home" for the night. Unbeknownst to us, the restaurant we wanted to go to was reservation only. And, because Greeks never rush people through their dinner and encourage people to stay as many hours as they'd like, they don't make later reservations, just in case the first seating of tables choose to stay until closing.
We wandered the maze of pathways through the village, looking for another taverna. By this time, it was 9:30 pm, I was tired from walking all day, and I was hangry and not much fun to be around if I'm being honest. This second taverna also had no openings for the night. I was sad that we didn't eat in Oia after all. Reservations were never needed for the previous week in Crete because there seemed to be more tavernas than people, so this was new. I decided to pout back in our room like a tired, grumpy, disappointed, starving child. Jason patiently went on a field trip to the supermarket (thankfully open that late) and returned with some beer, ouzo, and two grocery bags of Greek snack foods. Score! And for a fraction of the cost of dinner out in Santorini. And it was all really delicious! I especially liked the spicy goat cheese dip (the first "spicy" food we'd had since arriving in Greece) and the lemon/mustard/rosemary potato chips!
The moral of the story is to either make a reservation for the Finikia tavernas or eat in Oia, where there are more options. But, if you're in a bind, a bunch of unusual snacks and a carpet picnic in your quiet cave-house room is a great backup plan that can even turn this grumpy girl's mood around. 
Fun Excursions to Take in Santorini
We have found the perfect place for you to stay while in Santorini, but click the links below for fun excursions and tours to take to make the most of your time in paradise!
Touristish is reader-supported. When you buy through links on this site, I may earn an affiliate commission at no additional cost to you. I only recommend lodging and products I would use myself, and all opinions expressed here are my own.
Subscribe

&

Never Miss an Article!
I'll let you know as new travel ideas surface to help you be merely Touristish in your travels.
I won't spam you – who's got time for that? Not you and not me! You can unsubscribe anytime.